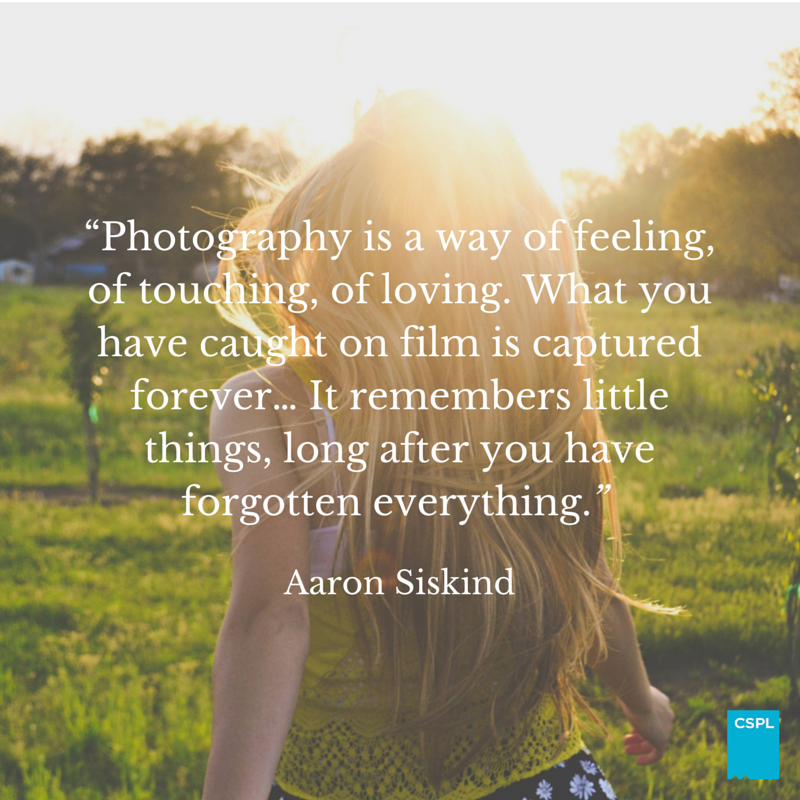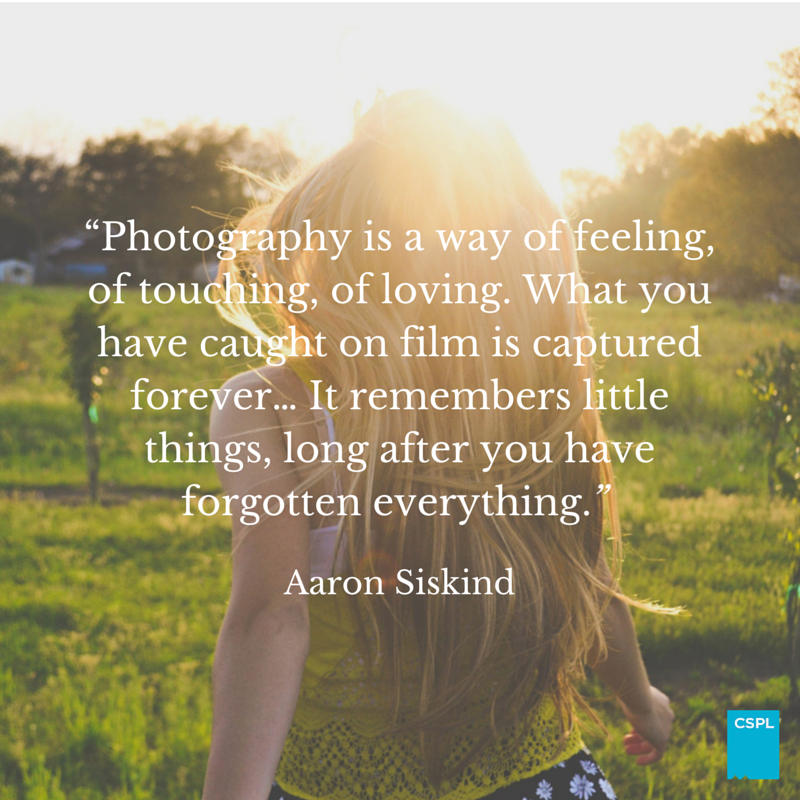 We came across this quote the other day by Aaron Siskind and HAD to share it.
Photography is a way of feeling, of touching, of loving. What you have caught on film is captured forever… it remembers little things, long after you have forgotten everything. -Aaron Siskind
This quote by the great American photographer fuels our tagline -Photograph Your Love®. In turn, that's why we believe it's so important for each of us to print and surround ourselves with the images that mean the most to us. One of the interesting things about Siskind is that he only became a photographer because he received a camera as a wedding present. He first started taking photos on his honeymoon. Clearly he became quite affected by the power of preserving such a precious time in his life. Consider the impact of his photos on the art world today that exists because of a wedding gift!