The Photography of Kristina Loughery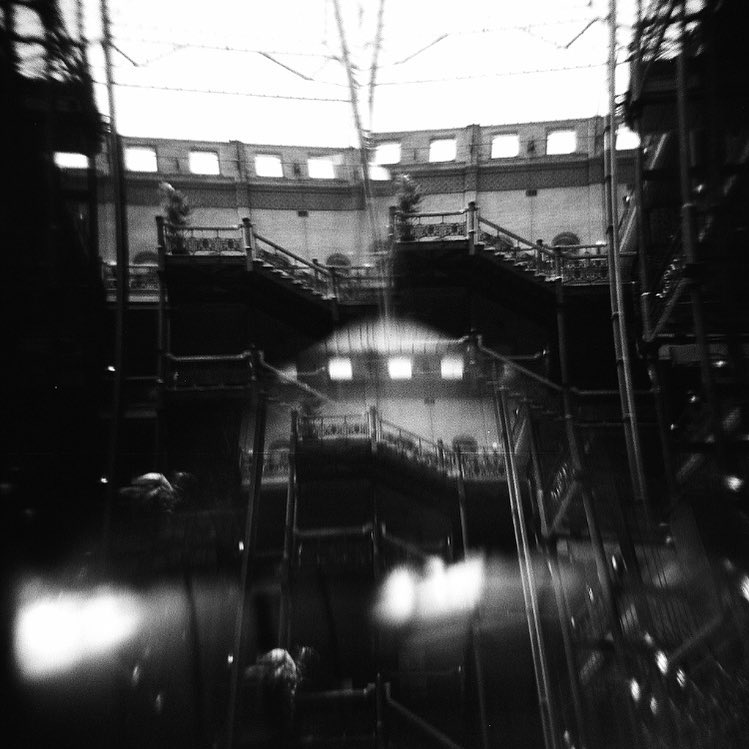 Kristina Loughery is a southern California photographer who loves to shoot fog, abstracts, architecture…and noteworthy public bathrooms. For week #162 of the Photograph Your Love® Instagram Takeover, she took over our Instagram feed and shared images of favorite So Cal destinations that she shot in ways that made them new and exciting. From moody, fog-shrouded views to infrared photos and more, we really enjoyed her work. Kristina has worked at Freestyle Photographic Supples in Los Angeles for 24 years. She also volunteers at My Friend's Place, a drop-in center for homeless youth, where she takes portraits and shoots events. We asked Kristina a few questions that will help you get to know more about her and her photography.
Where did you grow up? Long Island, New York
When did you get into photography and why? I got my first camera when I was 11 or 12 and it just clicked with me—haha no pun intended. 🙂
How would you describe your shooting style? I don't think of having a style. I just photograph how I see the world or what catches my eye.
What kind of gear and technology do you use; and how does this influence or impact your work? Canon AE1, Canon Elan 7, Canon Rebel, Holga, Yashica T4. I prefer to shoot film. I usually just use my digital Canon for a volunteering commitment I have. I do always use my IPhone 7. I still have an enlarger that I use in my bathroom occasionally. I also have a Canon Pro10 printer and an Epson scanner.
What photographer or artist has had the biggest influence on your own photography? Two of my faves are Berenice Abbott and William Eggleston.
What motivates or inspires you to continue taking photographs? It's just in my blood-it's as simple as that!
__________________________
Follow Kristina Loughery on Instagram @kloimages. To learn even more about how Kristina created the images you see here, visit her week on the IG Takeover @colorservices where she talks about her film and equipment for each photo she posted.
Each week, a guest photographer takes over our Instagram stream as we spotlight photographers that inspire us…and that we feel embrace the meaning behind our tagline, #PhotographYourLove. As a business that process and prints photos, we see this as part of our mission. Follow along with us on the Photograph your Love® Instagram Takeover @colorservices.