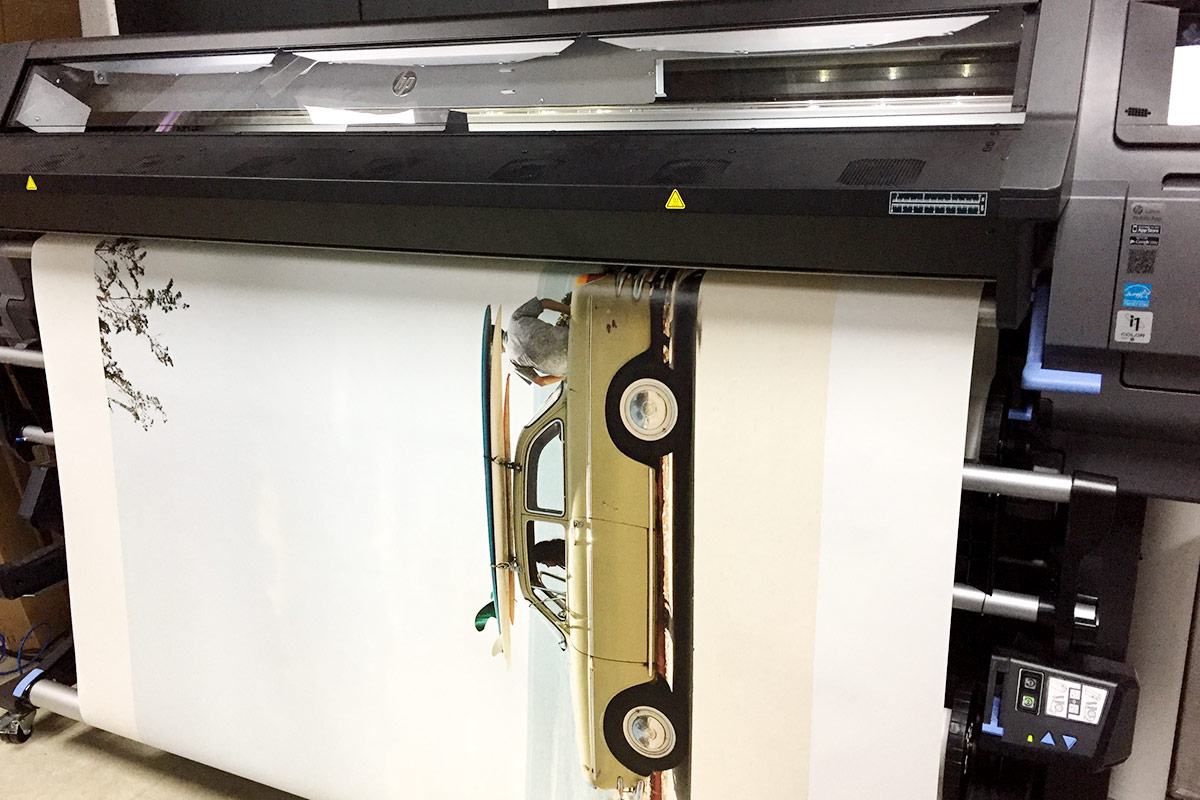 There's a big new piece of equipment at Color Services…and we're excited! Our new HP Latex 365 is a 64" wide-format printer designed for signage and graphics. The HP Latex 365 will produce large indoor and outdoor prints on a wide variety of substrates, including textiles!
The HP Latex 365 uses water-based inks that are environmentally friendly. It emits an impressive level of ZERO for hazardous air pollutants and as such, it complies perfectly with our company's mission to be responsible to our environment.
Our new HP printer produces high-quality, durable prints with scratch resistance comparable to hard-solvent inks. With this machine on board, we are able to provide an expanded level of business printing, especially with large murals, banners and signage. If your business has need of a large-format project, give us a call!