Mikaela Hamilton
Photography as a Winding Road of Life Exploration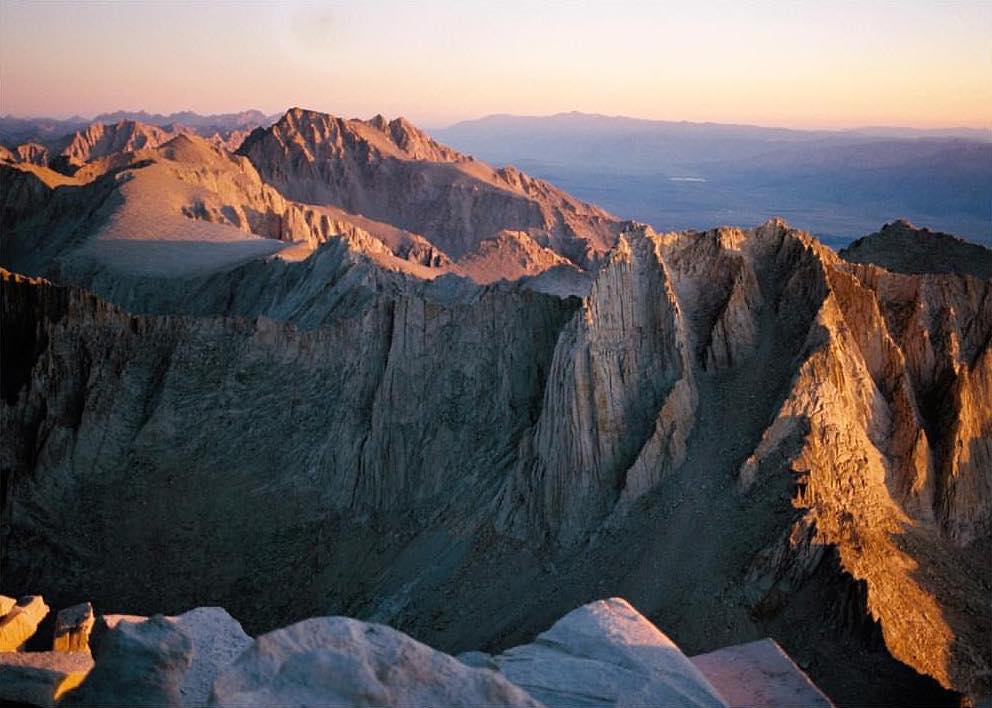 Mikaela Hamilton uses photography as an avenue to connect with people and to better understand the world. This talented lifestyle, portrait and wedding photographer is currently based in Santa Barbara, California. Walking is also a passion and creative outlet in her life. Last Fall, Mikaela hiked the John Muir Trail from Yosemite to Mt. Whitney and documented her trek with film and digital photography. She shared stories and photos from this trip during Week #195 of the Photograph Your Love® Instagram Takeover. In this follow-up interview, we learned more about Mikaela—her background, her gear and her motivation.
Where did you grow up?
I was born in Dallas, TX but moved to Georgia when I was 6, where I stayed until I graduated high school. Then my family moved to Austin and I attended college in Virginia at James Madison University. After I graduated, I moved to Nashville, TN to pursue photography. I've bounced around the Southeast a bit!
When did you get into photography and why?
Growing up, most of my time was consumed with playing various sports. I was always curious about photography but never associated myself as a creative person. When I began college, I was injured and no longer able to play sports, which freed up time to explore photography. In 2010, I went to the Dominican Republic with a program at James Madison University, and I bought a Nikon d60 (which was the camera my friend owned, and the only type of camera I knew of) so I could have higher quality pictures. While in the DR, I was volunteering at a local school and playing with some of the kids on the playground. There was a little boy named Samuel, who had unbelievably striking hazel eyes. I took some portraits of him, looked at the results on my camera and thought "whoa, not only do I like taking pictures, I think I may be good at it." Photography created an avenue for me to better understand people & the world around me. When I graduated, I moved to Nashville to pursue freelance full time. I lived there for 4 ½ years until I decided to pack up most of my things & move into my little Ford Transit Connect XLT, whom I lovingly call Fran. I booked some photo work for the year and spent most of 2017 traveling and shooting. At the end of 2017, I decided to move to Santa Barbara and have now been here a year. It has been a slow transition moving my photo business across the country, but it has allowed me to re-evaluate my work and ask myself important questions like, "Why do I take pictures? What stories do I want to tell? What am I passionate about? What do I want to be shooting? What intrigues me? Who are my dream clients?" I think it's important for artists to take a step back from their craft every once in a while—it helps to prevent burnout and nurtures the creative process.
How would you describe your shooting style?
Candid, natural, moody, emotional.
What kind of gear and technology do you use; and how does this influence or impact your work?
I'm a big fan of a simple setup. I love using prime lenses—I would much rather move my body to get the shot, which forces me to be more creative and aware. Digitally, I shoot with a Canon 5D Mark IV & my main lenses are the 50mm and 35mm. For film, my favorite is my Minolta 201 (though the thing is quite hefty). I've also enjoyed using a Canon EOS Rebel G film body & attaching my 40mm to it.
What photographer or artist has had the biggest influence on your own photography?
I know you asked me to pick one, but I couldn't so I'll give you 5:
Luca Tombolini: his desert landscapes look like paintings—pure art
Laura Dart: her film photos emit so much emotion & nostalgia
Brett Warren: he brings such a unique eye to fashion photography
Samm Blake: she presents a classic & intimate peak into weddings
Allister Ann: musician photographer queen
What motivates or inspires you to continue taking pictures?
Photography very much feels like an extension of who I am, and I think it will be a part of my life in some capacity forever. It excites me to know that there's no real end goal—no grand prize to achieve at the summit after X amount of years or photos taken, but rather a winding road I explore throughout my life. I love the lifestyle it lends, with freedom to travel and create my own schedule. I'm inspired to do good with my work and document stories that shed light on environmental issues and protection. I also would like to do a long-term project one day—I think revisiting a story over months or years would be compelling and challenging.
_____________________________
Follow Mikaela on Instagram @mikaela_hamilton. Visit her lifestyle and commercial website at mikaelahamilton.com and her wedding website at mikaelahamilton.love. You would be so lucky to have Mikaela document your wedding day!
Each week, a guest photographer takes over our Instagram stream as we spotlight photographers that inspire us…and that we feel embrace the meaning behind our tagline, #PhotographYourLove. As a business that process and prints photos, we see this as part of our mission. Follow along with us on the Photograph your Love® Instagram Takeover @colorservices.