Luke Funicella Captures Slices of Life with Film Photography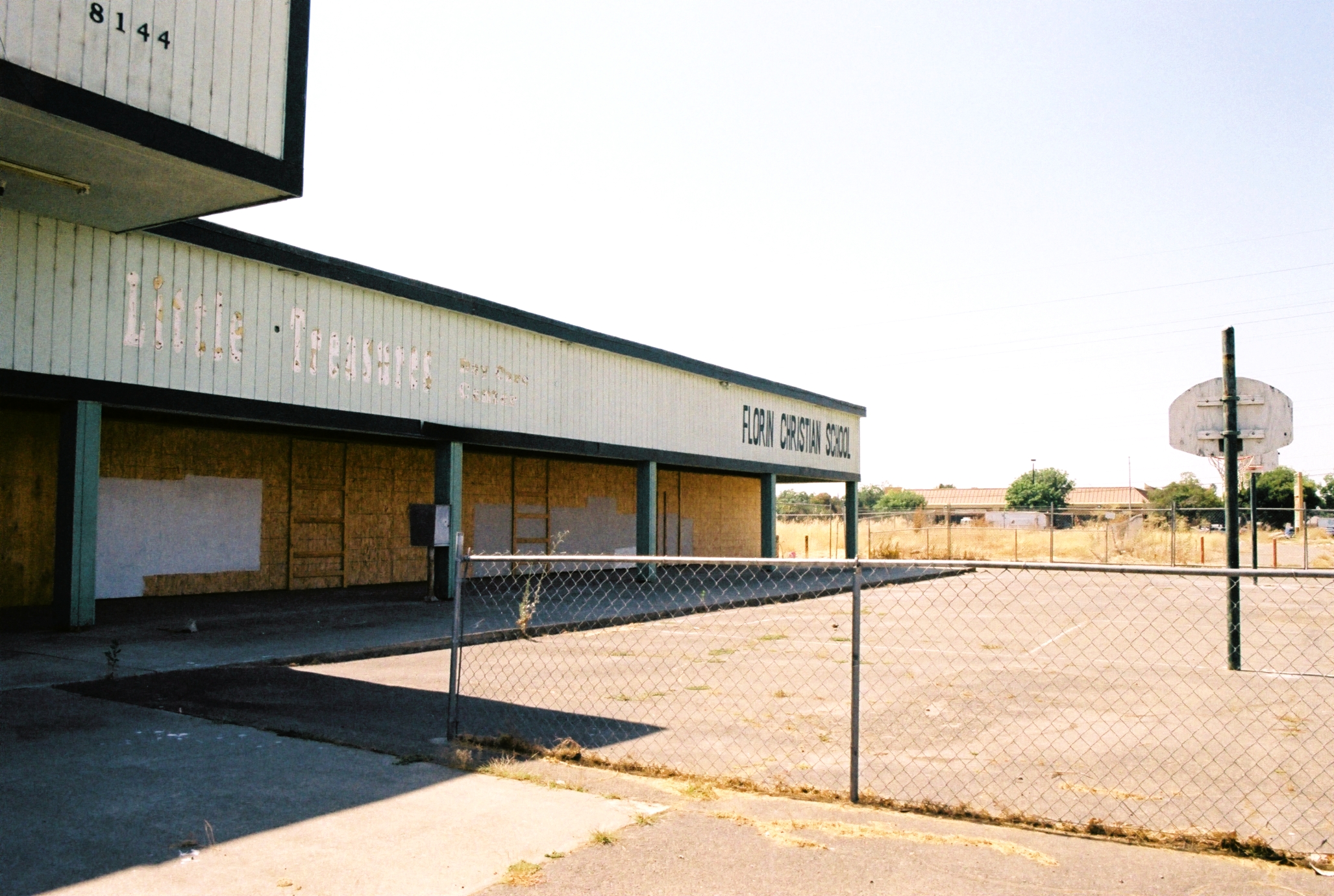 Luke Funicella likes to shoot photos on his daily walks to work. He mainly uses film for his photography and he enjoys experimenting with different film stocks to mix up his daily routine. His unique style has a way of breathing life back into forgotten gems in the neighborhoods he passes. Luke joined us for a great week as our featured photographer on the Photograph Your Love® Instagram Takeover last month and now you can learn more about him through these questions.
Where did you grow up?
Tahoe City, CA
When did you get into photography and why?
My sister gave me her old Canon Rebel when I was in middle school. I would use it every now and then on school trips, but never took photography seriously until around fall of 2017. I randomly decided to buy a new camera before a trip to San Francisco. I felt like I was looking at everything through a new lens (terrible pun, sorry) and didn't want to put my camera down.
How would you describe your shooting style?
I've always had trouble pinpointing my shooting style. I guess candid would be the best description. I don't really plan or set up shoots. I just take my camera everywhere with me and shoot whatever I find interesting.
What kind of gear and technology do you use; and how does this influence or impact your work?
I use an Olympus OM-1 for all occasions and experiment with different film stocks. I like to let my surroundings influence the way I shoot more than the equipment I use. Sometimes I have to trust my eye more than knowledge of gear and technology. I'm still learning so much and am feeling more comfortable with the gear I use everyday.
What photographer or artist has had the biggest influence on your own photography?
Ed Templeton and Fred Herzog
What motivates or inspires you to continue taking pictures?
Everything! I can't go anywhere without seeing something I want to photograph. As long as I can see and pick up a camera I think I'll be motivated to shoot.
What are your 3 favorite Instagram accounts that you follow and why?
@burbsonfilm and @makemeseemag are two awesome film communities on instagram. They're so supportive and great places to get inspired and talk to other film photographers. Also, @johnnyhomemovies has an amazing eye and the tones in his photos are exactly what I would want my photos to look like. I'll get there one day!
_______________________________________________________
To see more of life Luke's way, follow him on Instagram @soupy_lou.
Each week, a guest photographer takes over our Instagram stream as we spotlight photographers that inspire us…and that we feel embrace the meaning behind our tagline, #PhotographYourLove. As a business that process and prints photos, we see this as part of our mission. Follow along with us on the Photograph your Love® Instagram Takeover @colorservices.