Last week when a friend asked if I had heard about Vivian Maier, I told him I had not. He then launched into the most fascinating story of a mysterious nanny who secretly took over 100,000 photographs that were hidden in storage lockers and discovered decades later, bringing her recognition as one of the 20th century's greatest photographers. Now Maier's strange and riveting life and art are revealed in a new documentary film, "Finding Vivian Maier", currently playing at the Landmark Theatres in Los Angeles.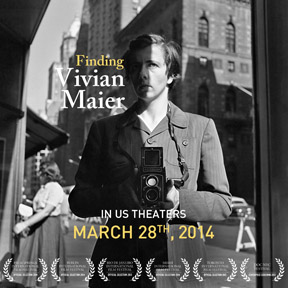 Vivian Maier's body of work is so spectacular that it is being archived and cataloged for future generations. John Maloof is at the core of this project, and now, with roughly 90% of her archive reconstructed, Vivian's work is spurring a renaissance of interest in the art of Street Photography.
A share of the proceeds from sales of Vivian's work and her film will be used to create a permanent scholarship—the Vivian Maier Scholarship—at the School of the Art Institute of Chicago, an institution that was important to Vivian. Every year, young photographers will receive financial assistance allowing them to pursue their art with some of the economic burden lifted, thanks to Vivian Maier. This gift will be another of Vivian's gifts to the world and another part of her legacy.
Gabe from Color Services saw the film last weekend in Los Angeles and said it was very inspiring…and well worth the drive!
For more information, go to www.findingvivianmaier.com.
_______________
Color Services welcomes submissions to this blog. Topics of interest include photo shows, art shows, community happenings, diy photo projects and photo stories. Contact linda@colorservices.com.
.